Airporter Shuttle provides daily bus service between Yakima and Sea-Tac.
Cub Crafters is an aircraft manufacturer specializing in Top Cub and Super Cub aircraft. Cub Crafters are known world wide for their craftsmanship.
Brian and Jennifer Thompson have operated Explore Aviation at hanger 18,  2401 S 21st Ave (Yakima Air Park) since 2002. Brian earned his pilots license in 1968 flying with Charlie McAllister, Gini Richardson and others at Yakima Airport.  After flying in Alaska for 20 years, Brian and Jennifer, a certified ground instructor,  now train others for tailwheel, commercial and instrument privileges in their 1940 Piper J3 and 1945 Stinson 108.  See Explore Aviation on Facebook.   By appointment only.  Call 509 945 1985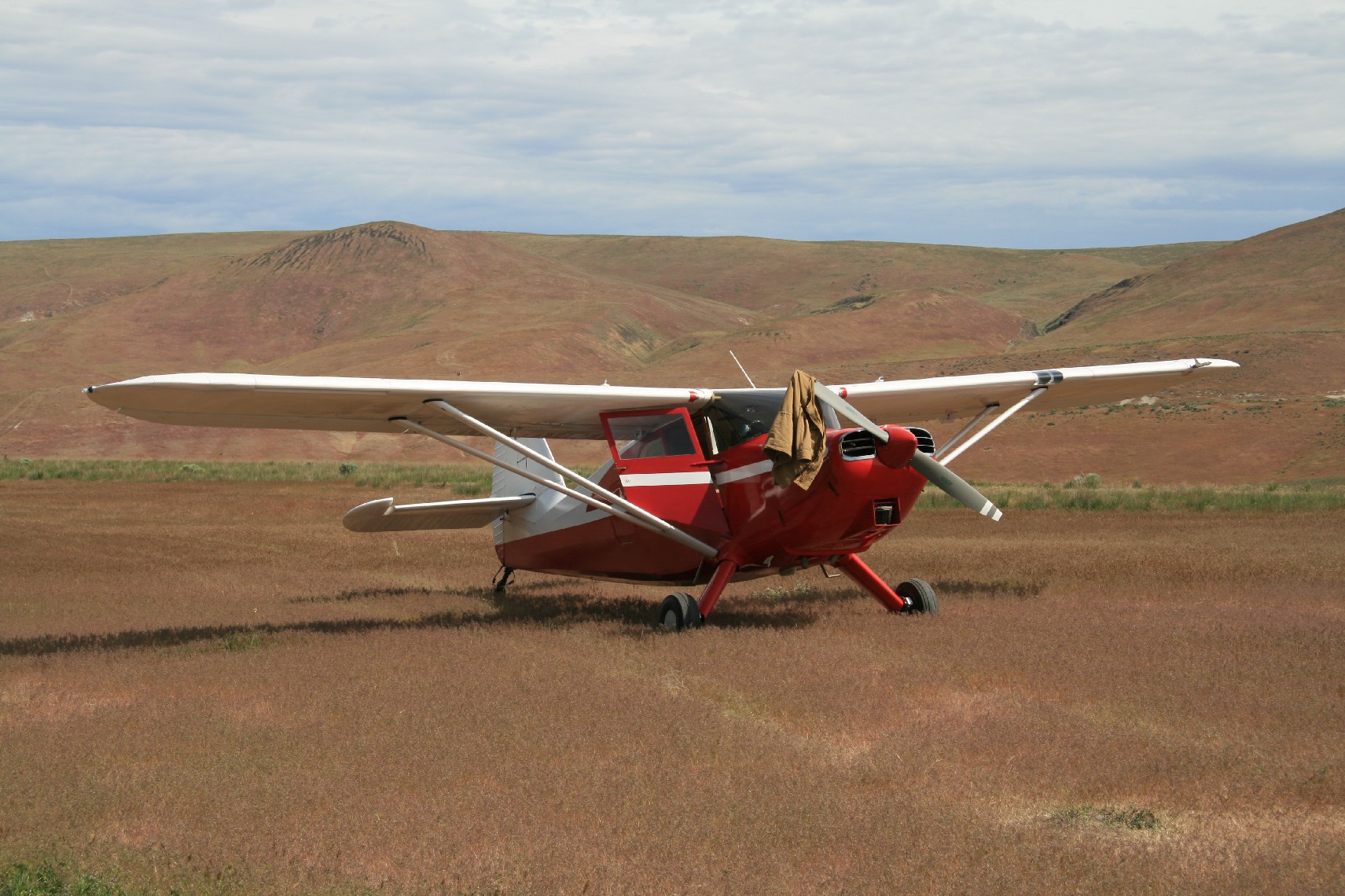 Live flight tracker for the Yakima Air Terminal-McAllister Field.
Enter the N-number of an aircraft and this FAA database will give you information about the aircraft and it's owner.
GENERATION JETS LLC offers Aircraft Charter Flights, aboard our jet fleet with our Citation X and Citation Excel, 8 passenger modern fleet of aircraft.The companies CEO Jason Rubright is proud of the reputation we have built and is providing the utmost in quality service to the Yakima area. The company started with a King Air 90 and has evolved into a  Fleet of short and long range aircraft. We plan to steadily grow our fleet and customer base as well as increasing our ability to provide more to the local area. Generation Jets is bringing something special in air transportation to the Pacific Northwest . We also have some of the most skilled and talented pilot force that bring years of experience in flying these types of aircraft. Feel free to give us a try by calling our 24/7 number at 833-436-5387.
Discover early aviation in the Yakima Valley. The museum offers many exhibits of pioneers in aviation.
McCormick Air Center is the airport's newest full service FBO offering fueling, aircraft maintenance, avionics, flight training and charters.
Information about Seattle-Tacoma International Airport. Includes helpful travel information.
This is a handy site to find information about air carriers operating out of Sea-Tac. It includes phone numbers and links to the different carriers.
Want information on what you can and can't take aboard an aircraft? Check the traveler tips section of the TSA web site to find the prohibited items list. It also has helpful tips on how to get throught the security checkpoint with ease.
The Washington Airport Management Association (WAMA) was created in 1970 to improve airports and airport management in Washington state. We build relationships between members, industry professionals, and state and federal government representatives to promote effective airport management.
Yakima Chapter Washington Pilots Association
WSDOT Aviation provides assistance to and information for general aviation airports and pilots throughout the state. They also provide search and rescue operations for missing aircraft.
Home of the Super 18 Cub and Breezy
Airport information from AirNav. Includes runway lengths, frequencies, description of navigational aids and other helpful information for pilots.
Sample view shown looking west from the terminal building. Click on photo for update.
Yakima Air Park
Yakima Air Park is located on the South end of Taxiway Charlie of which provide "Condo style" hangars which are privately owned and operated.  Traditionally, the members hold pancake breakfasts on Saturday which allow our local community to experience the General Aviation side of the industry.  The location also holds both the Experimental Aircraft Association and Washington Pilots Association meetings for the Central Washington Chapters.