History of Yakima Airport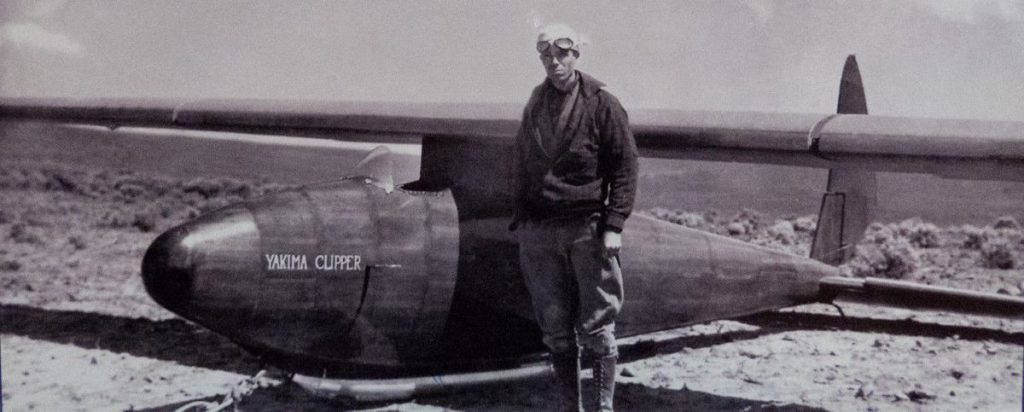 In 1926, the location of what is now the Yakima Airport was an 80-acre field of sagebrush. In 1932, the airport was improved by adding a 2,600-foot long gravel landing strip with a drainage system. Shortly after this, the area was graded and surfaced for Runway 9/27 (3,750 feet) and Runway 4/22 (3,000 feet). In 1940, the old runways were converted into taxiways, and a new 5,000-foot runway (the new Runway 9/27) and a new 4,000-foot runway (the new Runway 4/22) were completed.
In 1949, a new passenger terminal was constructed, which also housed the FAA control tower and the local National Weather Service office. In 1974, the FAA built our new control tower, which is where our FAA Air Traffic Control currently works. We installed our first Instrument Landing System on Runway 9/27 in 1953.
Our airport continues to grow, and we continue to serve the Greater Yakima Valley.
---
Yakima Air Terminal-McAllister Field
The airport is owned by the City of Yakima and is managed by current airport staff. Maintenance and operations of the airport are funded solely through revenue generated by the airport.
The Yakima Air Terminal-McAllister Field provides the Yakima Valley with air transportation services and facilities. This includes commercial air service provided by Alaska Airlines, air cargo service provided by FedEx and United Parcel Services, emergency medical flights, aircraft manufacturing and testing, corporate aviation, and general aviation.
The Yakima Air Terminal-McAllister Field is a Federal Aviation Administration (FAA) Part 139 certificated airport with its primary runway (Runway 09/27) classified as an Airport Reference Code (ARC) C-III. Runway 09/27 is able to accommodate a Boeing 737-800 aircraft or similar. The airport is equipped with Airport Rescue and Fire Fighting (ARFF) capabilities maintained at an ARFF Index B, upgradable to Index C upon request (indexes are based on aircraft type and frequency that serves the airport). The primary runway is 7,604 feet long by 150 feet wide and is equipped with a Precision Approach Instrument Landing System, which accommodates aircraft operations in adverse weather conditions. The secondary runway (Runway 4/22) is 3,835 feet long by 150 feet wide and will accommodate smaller aircraft operations during times when the primary runway is not available, during high crosswind times, and for flight training. Both runways have parallel taxiways that measure the full length of each runway with connecting taxiways located at strategic points.
---
The existing airport terminal building was constructed in the 1950s. Since construction, the terminal building has undergone minor remodeling projects to maintain functionality with new tenants and to meet regulations set by the FAA and TSA. The terminal building has five aircraft parking gates, all of which transition passengers through a ground level terminal concourse. Alaska Airlines provides daily flights to and from Seattle-Tacoma International Airport and utilizes the Embraer E-175 aircraft, which accommodates 76 passengers.
---
The Yakima Air Terminal-McAllister Field has a variety of pilot services that include an Automated Weather Observation System, which provides critical weather information located at the airport. In conjunction with this service, the airport has an Air Traffic Control Tower (ATCT) operated by Serco under a contract with the FAA.
---
The airport has a high economic impact on the local economy and supports many aviation businesses that provide an estimated 1,000 jobs for the community. These businesses include but are not limited to McAllister Museum of Aviation, McCormick Air Center, JR Helicopter Service, Cub Crafters, Triumph Aero structures, Civil Air Patrol, Alaska Airlines, FedEx, Airlift NW, and Yakima Aerosport.
---
The Yakima Air Terminal-McAllister Field sees approximately 36,797 aircraft operations per year, of which 1,836 are air carrier operations. In 2015, the airport received 65,767 passenger enplanements, an increase from 59,272 enplanements in 2014. The 2015 Airport Master Plan twenty-year forecast shows passenger enplanements increasing to an estimated 122,995 by 2030.
---